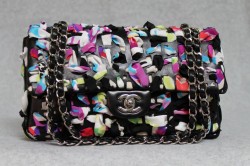 Shopping and Goodies is sharing some very cool pieces today! One of our bloggers, specifically Elle, has Chanel fever! We've all had that from time to time. The best fever to have…wouldn't you say? Betsy thinks Gisueppe Zanotti has gone too "extreme". Do you agree?  Susana, where did you ever find gold oxfords? Stephanie…what amazing necklaces to own. I love all five! We have our celeb sccop from Pamela and it's about Kim's bright look. I'd read what the trendiest fashionstas have to say! Shopping and Goodies is the best place to find the latest trends!
</p>
A Few Goody Gumdrops thinks Guiseppe Zanotti has gone too far with his Extreme Platform Pumps!
Simply Sample Sales shares her latest obsession. She has Chanel fever!
Shopping and Info is loving Emma Stone's gold Marni Oxford Brogues!
Girls Talkin Smack scoops Kim Kardashian stepping out in NYC in bright red. Looking good!
TheFind says make way for the collar necklace – a customizable, convertible way you can add a little pizzazz to an otherwise plain shirt.