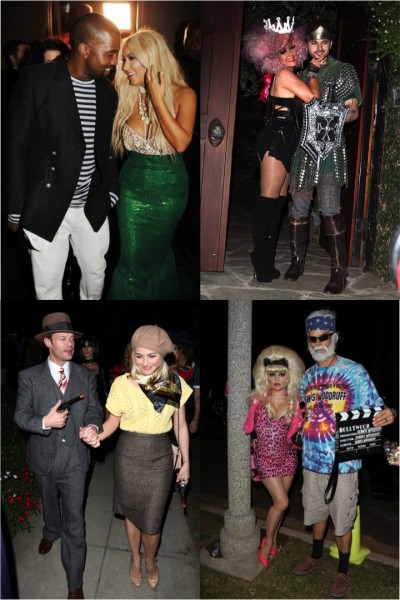 Shopping and Goodies had a fun and funky Halloween! Elle is sharing amazing, spooky deals from Singer22. Betsy is wondering if you can wear Jeffrey Campbell's funky studded booties with your costume or Alessandra Ambrosio's glittery bow flats. Katie is sharing Halloween costumes from your favorite celebs. We always have our celeb scoop from Pamela. This one may just make you GAG! (hint…boo boo) I'd start reading what my favorite fashionistas have to say. If you're like us…. you'll probably be chomping on way too much left over candy tonight! Have fun and save the Reeses Cups for me!
A Few Goody Gumdrops asks will you be wearing Jeffrey Campbell's studded booties with your Halloween costume? 

Be Voguish shares the latest Halloween costumes from your favorite celebs!

Girls Talkin Smack shares 6 gifts from Honey Boo Boo's Mama that will haunt your dreams.

Simply Sample Sales shares 3 Amazing Halloween Deals at Singer22!Check out Elle's favorite designer picks & see which spooky discount saves you the most!
TheFind is getting prepped for the holidays with Alessandra Ambrosio for Melissa glittery bow flats and pumps.